Licensing simplicity. Workflow scalability. Superior technical support.
Cell line development involves multiple complex processes requiring consistency and reproducible results. That's why Thermo Fisher Scientific has developed the Gibco™ Freedom™ ExpiCHO-S Kit, designed to provide an integrated, stable, cell line development solution to simplify your workflow and accelerate your journey to commercial manufacturing.
The Gibco Freedom ExpiCHO-S Kit provides you with all the components for beginning-to-end cloning and expression alongside a complete, step-by-step protocol. Through access to regulatory-friendly, cGMP-banked ExpiCHO-S cell lines, proven for IgG production, the kit can help you to transition from transfection to stable clone production in under 6 months.
In addition to saving you time, the kit can also enhance your productivity, enabling you to maintain a high viable cell density and achieve titers of up to 3-5 g/L in fed-batch cultures

Figure 1. Viability (left) and viable cell density (right) with the Freedom ExpiCHO-S Kit. High cell densities maintained viability (above 85%) throughout the cell culture experiment.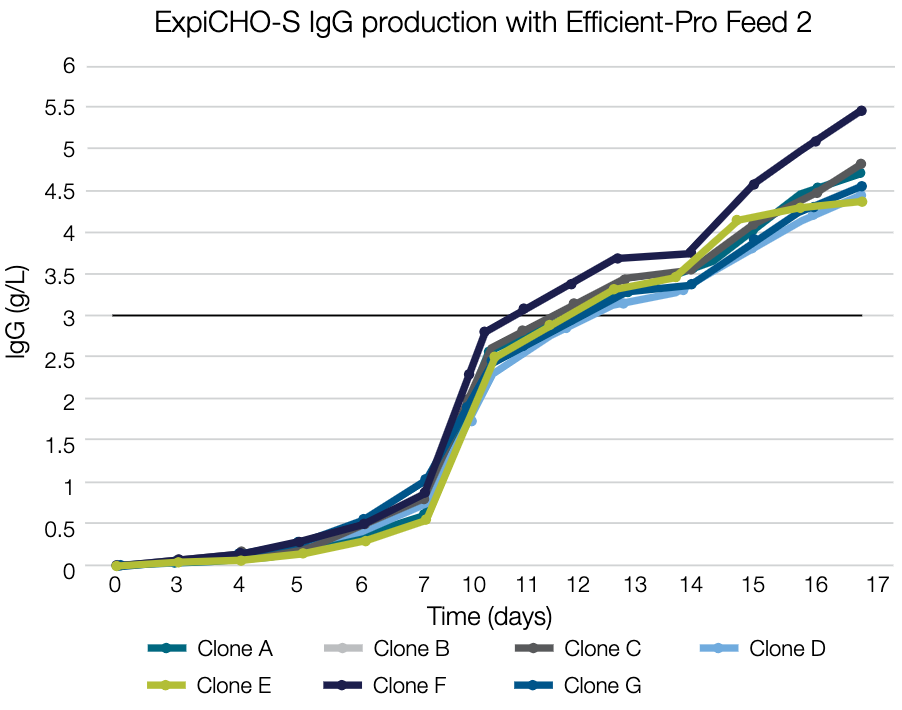 Figure 2. Protein production per day with the Freedom ExpiCHO-S Kit. When used with the new Gibco™ Efficient-Pro™ Feed 2 supplement*, the Freedom ExpiCHO-S Kit offers high-performing titers and consistent protein quality demonstrated across multiple clones. Clones were scaled into 3 L bioreactors and were shown to be stable for up to 60 generations (see Figure 3.)
The cell lines generated using the Gibco Freedom ExpiCHO-S Kit are also capable of maintaining a high degree of clone stability across multiple generations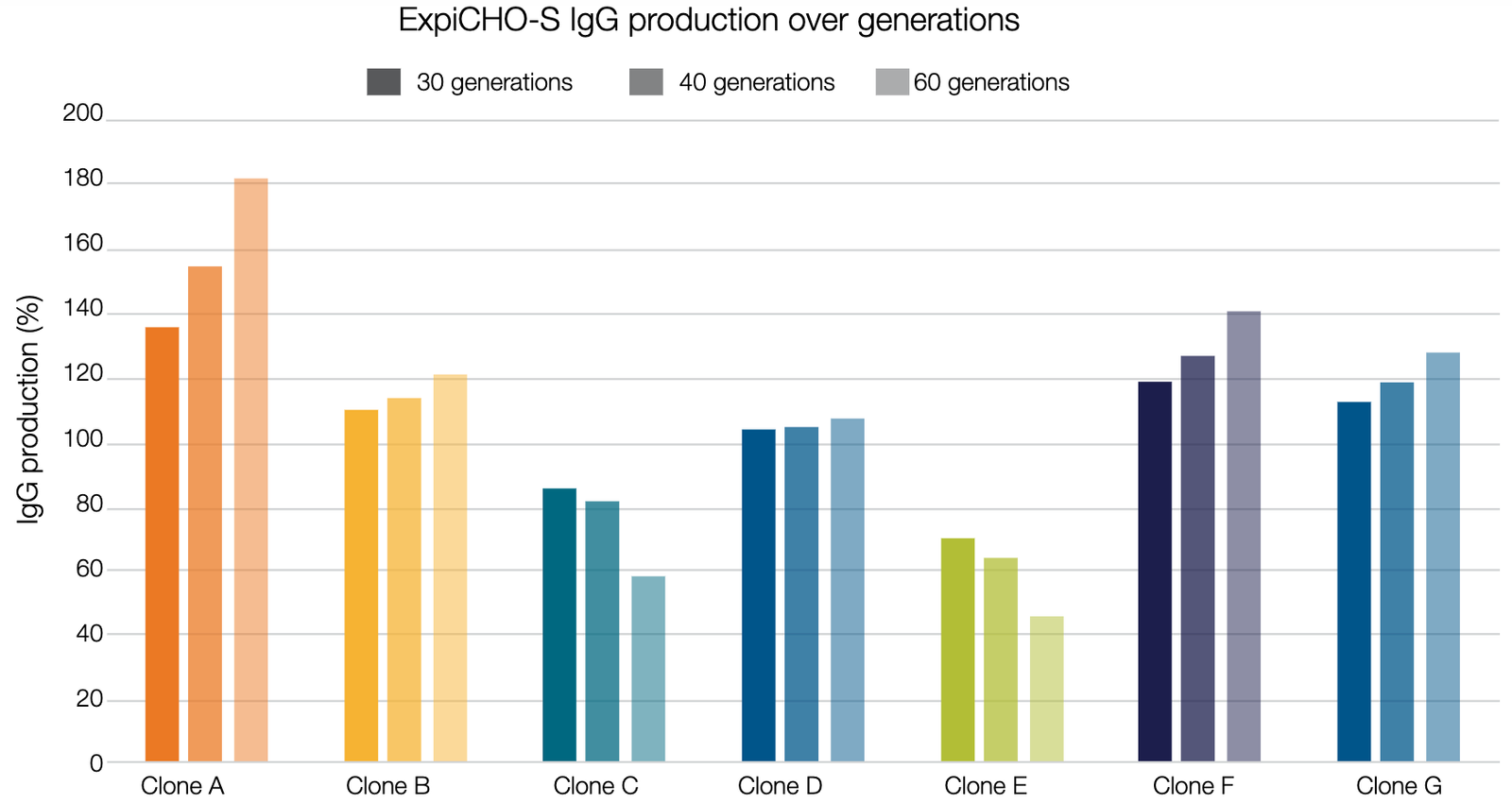 Figure 3. Clone stability with the Freedom ExpiCHO-S Kit. Clones were stable through 40 generations, with 5 out of the 7 demonstrating stability over 60 generations.
Throughout the cell line development process, you can benefit from a cell line licensing program designed to adapt to the level or type of support you require. Whether you choose to work in-house, with dedicated technical assistance from our experienced Gibco™ PD-Express™ Services team, or with a contracted vendor of your choice, the decision is yours.
The flexibility of our licensing program extends to our commercial licensing options. Once you reach the clinical trials phase of your drug development project, you can benefit from a commercial-use license that is free from both royalty payments and annual maintenance fees.
By choosing the Gibco Freedom ExpiCHO-S Kit, you can seamlessly transition from a transient to a stable workflow using the same cell line and gain the additional advantage of simplicity and freedom in both technical support and commercial licensing.