The global market change triggered by the global pandemic had a significant impact on APAC-based companies' intent to implement AI technologies into multiple workflows. As the technology grew in popularity, It is estimated that by 2026 about 30% of APAC-based pharma and life sciences companies will employ advanced multimodal AI capable of working with different mediums simultaneously – processing images, videos, written content, etc.
At the same time, it is crucial to understand that the implementation of AI and ML technologies requires eradicative change within the whole company structure. In other words, the companies will experience a radical revision of the majority of workflows as AI and ML will be embedded across various technologies. So how exactly MarTech is paving its way in the APAC market, and what are the principal trends we need to focus on in the nearest future? Let's look at the facts to make it clear.
How does AI work in pharma: APAC region overview?
No matter how advanced your AI of choice is, in practice, it will be as good as the big data that you are feeding to it. When talking about the APAC region, there is still too much inconsistency in the data that is used. For instance, APAC-based companies frequently tend to feed Caucasian data to their systems that do not really represent the population of the region. Also, there is a great contrast between different countries of the region. While Singapore remains one of the most advanced countries in terms of technology application and, namely, AI usage, some countries drag behind the global statistics in terms of technological development.
The main purpose of AI in the pharma sphere is to provide users with valuable insights that help to tackle complex tasks. At the same time, pharma has its own rules you need to consider – even though it is a data-rich sphere, you need to comply with all local provisions considering patient data protection which puts a lot of restrictions on customer data use. This means that a generic AI applied within the pharma industry would be only partially effective, and it always requires a dedicated setting that will consider the specifics of the tasks.
AI scope of application
The most common tasks assigned to AIs are associated with data collection and analysis. It can be patient data, customer data, HCP data, or any other relevant data that will help to come up with valuable insight. By utilizing advanced AI algorithms, pharma marketers manage to come up with solid, long-term conclusions and predictions.
AI-powered ecosystems can be assembled from compatible MarTech solutions or come as an all-in-one content factory that already features principle modules for storage, tagging, analysis, global access, and deployment of actionable assets. Today, enterprise-level content factories such as Viseven's eWizard are gaining popularity fast as marketers embrace all the benefits of a well-tuned, industry-relevant tool kit.
Today, the scope of AI applications is already going far beyond its capacity to provide marketers with data. Among other things, AI becomes a powerful creative tool that is widely applied in drug development and drug testing. For instance, within the APAC region, Singapore-based companies are currently pioneering AI for better diagnostics and treatment of diabetes, which can have a great impact on the life quality of millions all over the globe.
How AI and Modular content are connected
Just like Artificial Intelligence, Modular content is one of the most discussed technologies within the pharma and life sciences industries. Both technologies can be used separately but only in a bundle, they can make a serious difference for the content production and marketing team. AI helps to fully embrace the modular approach by automating numerous processes such as asset tagging, providing creative suggestions, stimulating content reuse, etc.
AI multimodality
As we've mentioned in the very beginning, multimodal AI systems are paving their way into the main league fast, replacing their one-trick-pony predecessors. Unlike highly specialized AIs, multimodal algorithms are capable to recognise various assets like written text, images, creatives, and videos which allows them to get a better understanding of the global data.
Within the pharma and life sciences spheres, multimodal AI is already helping HCPs make more precise, correct diagnoses. The AI can analyse all the data including symptoms, patient history, and background information. Also, such AI helps to make such diagnostics almost instantly, while it may take a long time for a medical professional to do the same job.
How pharma business can benefit from AI
We've already talked about the most common applications of Artificial Intelligence and Machine Learning within the pharma sphere. However, there are still many ways in which pharma businesses can use AI for their benefit. Since the scope of AI applications is not limited, AI becomes an essential part of many advanced solutions.
AI as a learning tool – AI-based learning tools might be a great benefit for increasing the talent gap within your company. A standalone AI learning solution or one paired with VR technologies can make a great difference.
AI for risk management – The powerful prediction analysis capacities of AI can help with risk assessment and will become a great tool for a team engaged in such assessment.
AI as a production tool – AI is already widely used as a standalone production tool or as a powerful problem-solving tool. Currently, AI is widely used in custom software creation, and it is expected that in the nearest future, more and more companies will choose to stick to custom solutions made with the help of dedicated expert coding systems.
AI for automation – We've already mentioned several ways in which AI can help users automate processes that are normally performed by a human operator. As the precision of AI grows and new multimodal AI is released, it is expected that more and more business processes can be automated.
Cybersecurity – Sometimes AI can be far more effective in the detection of security breaches than humans. Also, modern algorithms may suggest new ways how you can make your system more protected.
Customer relationship management – AI-driven chatbots had already proven their efficiency in communication with clients. With the help of Machine Learning, such bots can process customers' natural language and learn how to provide customers with more precise answers or tips.
Let's talk more about AI & Modular Content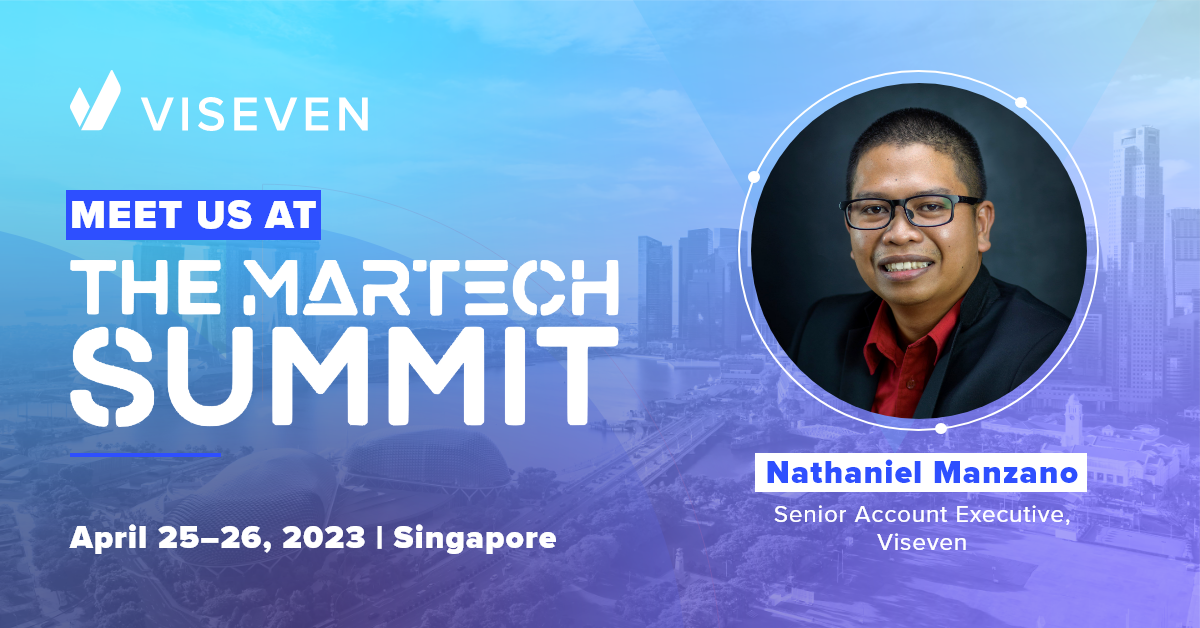 Book your meeting: pr@viseven.com
About Viseven
Viseven is a future-inspired global MarTech Services Provider for Pharma and Life Sciences industries with more than a decade of experience. Viseven's digital transformation center offers innovative solutions for companies of different sizes and digital maturity levels by merging marketing and digital technology expertise with innovation and strategic capabilities. The company's solutions, products, and services are actively used by the TOP 100 Pharma and Life Sciences companies in more than 50 countries around the globe.
Follow Viseven on social media: LinkedIn, Twitter, YouTube, Facebook